rob's inner circle
is an intensive audition coaching program that begins on september 1st, 2019 and runs for four months. during that time, you'll work with me and four other musicians to get in the best audition shape of your life. you'll master the practice techniques, mindset, and organizational systems that professionals use to win auditions.
talent? no. it's all about process.
i've watched musicians who have gone through years of audition rejections make just one or two simple tweaks in their process and suddenly advance for the first time. imagine how your next audition could be different if you found the root causes of your biggest audition struggles and corrected them, one by one. imagine what you could accomplish with a professional-level audition preparation process.
in rob's inner circle, you'll build a practice system designed to win auditions
with a focus on four major areas:
deliberate practice.
use the scientific method to identify, experiment with, and solve problems.
nerves.
learn to perform the way you practice: fearlessly without shaking or losing focus.
total organization.
work at peak efficiency with a structured practice system.
the committee.
increase the odds of advancing by removing every last reason for jury members to vote no.
a personalized audition preparation process, designed for you.
over four months of coaching, we'll refine your personal, unique audition preparation process to attack your obstacles and showcase your strengths. you'll be left with the plan, the tools, and the confidence to prepare for your next audition at the highest level.

1. audition audit
we'll start with a 1-on-1 meeting to talk through your entire audition history, review feedback, and listen to past recordings in order to brainstorm next steps.
2. plan your audition strategy
together we'll create a personalized curriculum for our 4-month session. that includes major technical and musical projects, sketching out your audition calendar, and reviewing your daily practice session.
3. biweekly strategy sessions
every two weeks, the group will gather to pick apart one major component of the audition preparation process. we'll watch each other work, brainstorm improvements, and ensure you're executing that process in the most effective way possible.
4. 1-on-1 coaching
once a month you and i will meet to check up on your progress, work through your biggest struggles, and update your goals, schedule, and practice systems.
5. mock auditions
once a month you'll showcase your progress and get helpful feedback in a group mock audition.
6. 24/7 group chat
strategize with the other members of the inner circle, get daily questions answered, and have audio tracks reviewed in this always-open group chat.
bonuses
full access to trainings from rob's audition bootcamp

enrollment in my not-yet-released course organize your practice

guest sessions with audition winners in top orchestras
when you prepare alone you tend to get stuck and obsess about the wrong things. by joining rob's inner circle you're joining a team of driven musicians who will keep you pointed in the right direction. through group brainstorming, healthy competition, and accountability, you'll get the support you need to make incredible progress.
so… how long are you going to wait to start auditioning the right way?
how many more calls to your friends and family saying, "i thought everything was pretty good, but it just didn't work out this time"? how much longer are you going to put up with feeling panic when the next audition is getting closer and closer?
sure… you could just keep doing what you've been doing and hope for the best. or we can go on this journey together in rob's inner circle and barrel through every last audition struggle, once and for all.
Detroit Symphony
"this course was exactly what I needed to put me on track with a specific plan to achieve my audition goals. I'm so grateful that I enrolled, because it helped me win the 2nd oboe audition in my hometown orchestra, the Detroit Symphony Orchestra!"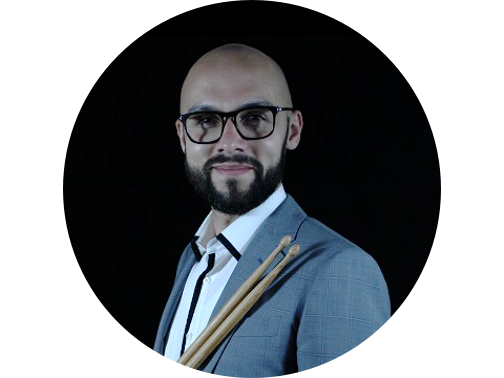 KBS Symphony
"the systematic approach that rob lays out in the course gave me confidence. I was able to practice in a way where I knew each hour and each minute was the most efficient way to prepare."
check out more hall of famers